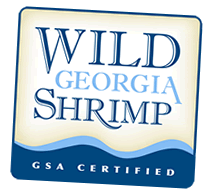 Brought to you by the Jekyll Island Authority and the Wild Georgia Shrimp Association Shrimp & Grits: The Wild Georgia Shrimp Festival is the only festival dedicated to celebrating two southern favorites – Shrimp and Grits! If you are a chef, join in the signature Shrimp & Grits cooking competition. If you are a seafood lover, warm up your taste buds for some delicious shrimp and seafood dishes brought to you by several local restaurants. All shrimp served will be FRESH Wild Georgia Shrimp.

To round out the festival experience, there will be great music, a Family Fun Zone and a vendor area complete with arts, crafts, antiques and collectables. In addition, take your family on a shrimping excursion or explore a real shrimp boat.
Set amid Jekyll Island's picturesque historic district, the Wild Georgia Shrimp Festival will open on Friday, Sept. 19, at 5:00 p.m. It will be open during the remainder of the weekend, beginning at 10:00 a.m. on Saturday, Sept. 20 and 12:00 p.m. on Sunday, Sept. 21.